When it comes to penis enlargement, the first thing I can think of is penis extender(nothing personal, it is all about scientific studies!). And when it comes to penis extenders, Jes-Extender is one of the top 3 choices in my list. Why? The answer is simple: I tried the stuff and it almost met my expectations. So, now I am going to tell you everything you want to know about this penis enlargement tool, its pros and cons, and my results of using it for 8 months.
What is Jes-Extender?
Jes-Extender is one of the very first extender devices that were made to increase the length and girth of the penis. The first extender of this brand was created in 1995. Since then, for more than 20 years, Jes-Extenders are still one of the best-known and best-selling devices for increasing male genitalia.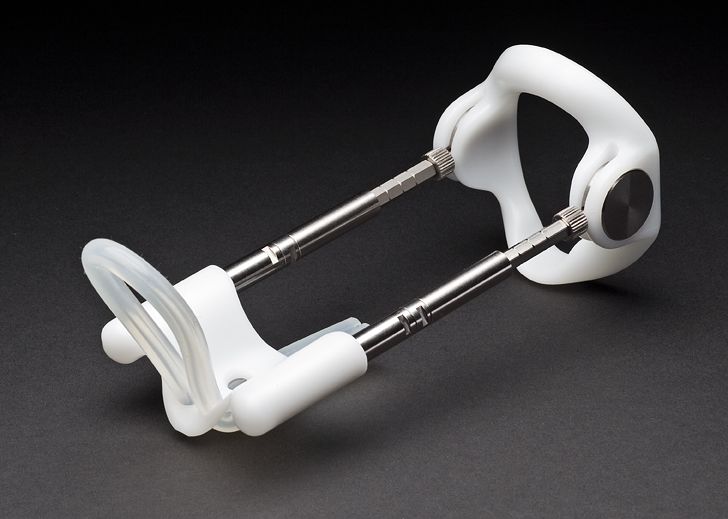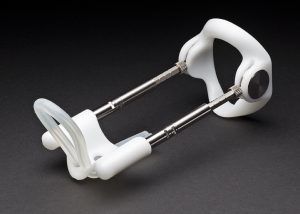 Initially, the Jes-Extender constructors were planning to make a medical device that will solve the penile curvature. Therefore, the main purpose of this instrument was to find a solution for chordee and Peyronie's disease. The second goal was to restore intimate health after genital surgery. And while both of these tasks were solving with Jes-Extender, it turned out that there was a bonus. Patients who used the extender for its intended purpose noticed that their genitals gradually became longer and thicker. As a result, the target audience of Jes-Extender has changed: now the device is mainly used by those men who want to enlarge the penis.
Jes-Extender variations
The following types of extenders are presented on the manufacturer's official website:
Jes-Extender Light ($ 199). This is the simplest, but a very good option that is popular due to its low price. The kit includes all the basic parts and a manual. Unlike other extenders of this line, this option is delivered in a cardboard case, and not in a wooden one. It is suitable for penis length not exceeding 6.7 inches. Using this stuff, you may account for a 1-year warranty.

Original

Jes-Extender Original ($ 229.99). All the parts are delivered in an elegant wooden case. In addition to the main details, the kit includes extra elongation bars and a set of keys. Unlike the previous version, this extender has a 2-year warranty and is suitable for penis lengths up to 9.1 inches.
Jes-Extender Titanium ($ 249.99). The extender comes to you in a lightweight aluminum case. Also in the kit, there is an extra set of elongation bars.
Jes-Extender Silver ($ 299.99). All metal parts are coated in silver.


Gold

Jes-Extender Gold ($ 349.99). If you ever wanted a gold toy for your penis, here it is. All metal parts of the extender are coated with 24-karat gold.

Jes-Extender Platinum ($ 1,000.00). This is the most expensive and luxurious of the extenders in this line. All metal parts are platinum plated.
All the extenders in this line, except Jes-Extender Light, are suitable for penis length up to 9.1 inches.
How does it work and why is it popular?
Most mechanical extenders' principle of operation is the same. A special platform is put on the pubic area, the penis is placed between two metal rods, and the glans is fixed with a loop or strap. Depending on the user's experience, the necessary load is set. Next, the user must wear the extender for 3-6 hours (experienced ones can use the device for a longer time).
A gradual increase in load helps to the slow stretching (traction) of the penis. This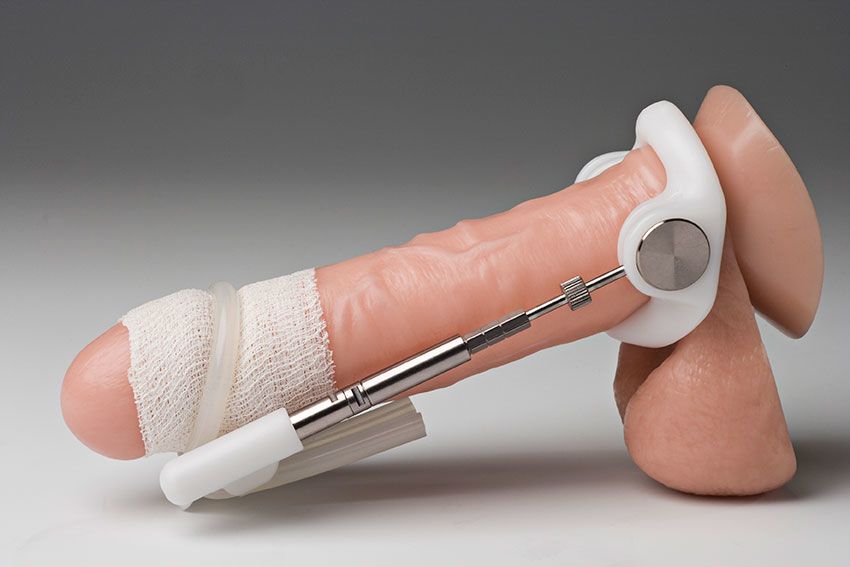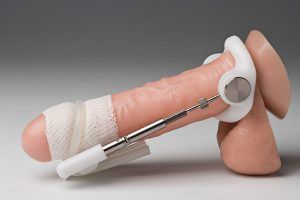 leads to a more active division of penile tissue cells. As a result, an increase in the size of the male limb is observed. It is slow but steady, day after day.
This phenomenon has been known by some African and Asian nationalities for hundreds of years. Perhaps you saw photographs of people with unnaturally long necks covered with metal rings? Or maybe you noticed those women in African tribes who extend their lips with rings? So, these are examples of using the principle of traction. However, it is used not only in this field but also in official medicine. It is known as the Ilizarov principle and is used primarily for stretching limbs after bone fractures.
The Jes-Extender principle of operation is the same as other extenders. So what explains its popularity compared to similar models? Let's find out!
European quality
One of the main advantages of Jes-Extender is its European quality. The device is made in Denmark, in the same place where it was invented. Unlike some other brands, Jes-Extender did not transfer their production to Asian countries.
Of course, there are fake extenders that copy Jes-Extender, but none of them is as high-grade as the original. Therefore, if you want to buy a real Jes-Extender, do it only on the official website.
Clinical testing
Extenders are medical devices. Therefore, they must undergo clinical trials. In April 2011, an article written by Italian scientists from the University of Turin was published in a popular medical magazine BJUI. It examined extenders' principle of operation. The article concluded that these devices are the only effective ones for penis enlargement without surgery.
Test of time
The first Jes-Extender appeared in 1995. More than two decades have passed since then, but the devices are still popular among both users and urologists.
Any side effects?
Of course, side effects can occur. But for this, you have to wear the extender for too long without previous training. Also, the problem may happen if you use too much load. But if you will apply the stuff according to the manufacturer's recommendation, you will never face any problem.
Background
To start with, the size of my penis has always been the thing that bothered me a lot. And although from a medical point of view, its length is slightly less than average, I always wanted it to be longer. Before I began my daily sets with Jes-Extender, my phallus was 3.93 inches in length and 3.14 inches in girth. My girlfriend knew about these troubles around the size of my penis. And even so she assured me that she was comfortable with its size, I still felt insecure while having sex with her.
My previous experience
I decided to try something that would solve my problem.
First of all, I tried

pills

. The only thing I was able to achieve with them was a temporary increase in erection. But there was no question of any penis enlargement.

I also used

gels and creams

. But still, they improved an erection for a while but did not affect the growth of the phallus. Besides, I did not like the redness and burning, which was observed immediately after I applied those products.

I tried jelqing as well. The only things I have achieved were swelling and skin irritation. Maybe I did the exercises wrong or maybe this technique was not the best for me – I do not know.

When I realized that pills, gels, and jelqing were not effective for me, I decided to try something else. At that time, extenders seemed to me like a very complex medical apparatus. So, I chose something simpler – a

vacuum pump

. I liked this thing a lot. I even decided that I had found my ideal option. However, I soon realized that using a pump indeed gave a good result, but it can hardly be called permanent. Yes, my penis did increase in its size and my sexual stamina did rise, but immediately after sex, I returned to where I started.
Why I used Jes-Extender
So, after all my fruitless attempts, I decided to buy an extender. But the problem was I knew nothing about their types, brands, pros, cons, and so on. For that reason, my first try was unsuccessful. I am not going to tell you exactly what the brand I used, but I am almost sure that it was just a low-quality fake. It broke just a couple of weeks after I bought it.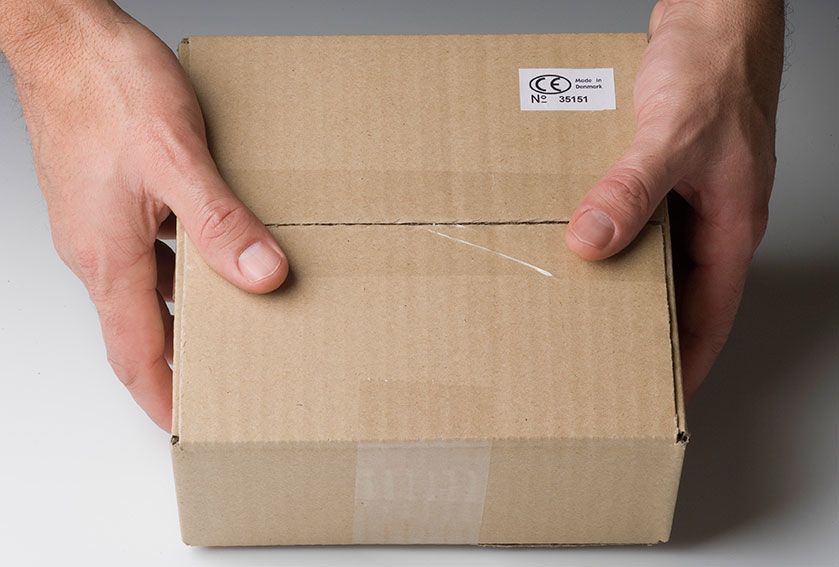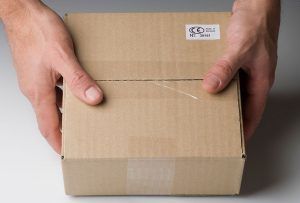 Perhaps after this, my experience with using extenders would come to its end. But I accidentally met a post on the Internet about Jes-Extender. It interested me a lot because the description looked convincing, and the "before" and "after" photos were impressive. So, I began to collect the information about this stuff and ordered it soon.
Ordering and shipping
I did not want to take risks of buying the fake one again, so I ordered the Jes-Extender on the official website. There were several different models, and I was not sure about the right choice. I described my problem to an online consultant and he advised me Jes-Extender Original. So I ordered it.
The package arrived two days later. It was an ordinary cardboard box without any inscriptions except my name and address. Therefore, the postman could not guess what he brought to me.
How did I use the extender?
The extender was delivered to me assembled in a square wooden case. So the first thing to do was to connect them all. For me, it was quite easy. I adjusted the length of the rods under the length of my penis and fixed the device on my pubic area.
I must admit that at first, the sensations were quite unusual. I felt a slight tension while using the extender. But it was even a pleasant one and did not distract me from everyday doings. Usually, I used an extender at home after work, so I did not need to hide it with clothes. I put on the device, fixed it so that the penis was pointing up and put on my loose home sweatpants. I never left the put-on extender for the nighttime, because it seemed to me that my penis would just slip out of the loop.
For the first month, I wore the device for about 3 hours every day. Then, every following month I extended the using for half an hour. As a result, at the end of my 8-months experience, I wore Jes-Extender for 6.5-7 hours every day. During the first month, I used the minimum load (600 g), then increased it gradually. At the end of 8 months, I reached 1200 g load.
My final impression
When I first put on Jes-Extender, I was a little worried. After all, I already had a bad experience using extenders. What if this one will hurt or discomfort me? What if it will be still too visible under my clothes? What if my whole idea to enlarge the penis will fail miserably? In general, there were many more such "what-ifs" but nevertheless I tried Jes-Extender and never regretted about. After all, this device helped me increase the length of my penis from 3.93 to 4.92 inches in 8 months. I am planning to keep using it, so I am sure this result is not final.
Pros
Jes-Extender was invented before other similar models.

Danish quality.

High-grade medical materials.

It is used not only to increase but also to straighten the penis.

The device was highly appreciated by professionals – andrologists and urologists.

Jes-Extender is CE marked. It is certified as a class 1 medical device.

Permanent results can be achieved.

There are 6 extenders in the lineup, so there are plenty to choose from.

Half a million satisfied customers worldwide.

If you used the device for more than 1000 hours with no visible result, the money will be refunded to you.

Discreet worldwide shipping in 1-4 days.

1 or 2 years of warranty (it depends on a selected model).
Cons
The device is quite expensive (especially the Platinum version).

To urinate, you have to remove the device, and it is not too fast.

To have sex or masturbate, you also have to remove the extender.

As with other mechanical extenders, you have to wait for the first results for a few months.
An outline
To summarize, I want to say that I am satisfied with the use of Jes-Extender. For 8 months, I managed to increase the length of my penis by almost 2 inches. I believe that this is a very cool result, and I'm not going to stop there. But remember, that if you want to increase your penis size, you should use only original extenders. And the only way to protect yourself from buying the fake one is to order Jes-Extender on the official website. If you want to explore other top extenders, you can check my buying guide here.