According to AdamandEve, Fleshlight was the most popular sex toy last 2018. But since we are all curious, it's fine to ask. What in the world is a Fleshlight and what is it for? Did a lot of people just misspelled the word flashlight and started to make a fuss out of it? For the sake of your peace of mind, we are here to help you answer your questions regarding this odd term.
First things first, the term "Fleshlight" didn't just pop out in the internet because someone accidentally misspelled flashlight. However, this term was derived from the term "flashlight" since it looks like a flashlight on the outside. But don't let its looks fool you especially if you noticed other men carrying it in their backpacks or luggage. Read on to learn more about this fantastic invention!
What is a Fleshlight?
Fleshlight is a famous brand of sex toy that is specially designed for penetration so it widely marketed to men. In other words, it is a male masturbator where men can insert their genitalia to pleasure themselves. As a male sex toy, it is designed to increase the pleasure of masturbation by stimulating new sensations. Take note, we mean a higher level of new sensations since you will not experience the same feeling with other sex toys.
Depending on your taste and preference, there are different textures that you can choose from. The inside of the device is designed to simulate actual intercourse. Clearly, it is not just a piece of a boring toy where you can stick your gun. It's not as awesome as having sex with your partner/s but it's certainly better than other masturbating toys out there. It is also true that there are already offered products on the market that are considered as sex toy masturbators.
They are available in various shapes and forms, so we will not be surprised if you find them weird. We agree though. Some look a little too much that innocent people might not even guess their true purpose at first glimpse. However, we noticed that the materials used in other products are different. No wonder they feel different too since some of them actually contained suspicious chemicals.
Of course, these chemicals are now prohibited for manufacturing sex toys and other commercial use. If you're worried about getting ill just because you succumb with the burning desire to pleasure yourself, don't be.
History of Fleshlight
In case you are wondering who the person behind this brilliant invention is, it's none other than Steve Shubin. Everything started in 1994 when the inventor Steve Shubin and his wife decided to extend their family and have kids. However, her wife had complications during her pregnancy so the doctor told them that they can't have sex physically. Apparently, Steve was a sexually active man which led him to try all available products at that time to satisfy his needs.
After failing to find the right product, he decided that he needed something different. He needed a sex toy that felt better and real. Thus, he asked for his wife's consent if she would mind if he created a toy to satisfy his needs while she's pregnant. Obviously, she agreed and that's how Fleshlight was born. Steve Shubin developed and patented it in 1998 as a "device for discreet sperm collection". He also developed and patented a SuperSkin material that feels like human skin.
Most importantly, it is free from phthalate which is known as a harmful chemical that was recently banned in 2010. This stopped the sex toy manufacturers in Europe from using this chemical in their products. Looks like Steve really took his invention seriously and studied every element of Fleshlight before introducing it to the market. Now, Steve & the Fleshlight Team have already released more than 100 models which started from his sex toy.
If that is not enough to impress you, Steve and his team also released a range of Fleshlight Girls. These toys were molded directly from the anatomy of the most popular porn stars today. Sounds very interesting, isn't it?
Fleshlight Models
Now that we're done with the basics, let's dive into something deeper and more specific. Fleshlight comes in different models so you don't have to worry about running out of designs with unique sleeves. In fact, its 4 main models that are already available in the market include the following:
Fleshlight Classic Series
This is the original Fleshlight model that was first introduced in the market in 2001. Since then, IFL never stopped enhancing its features, design and used materials. Thus, you can expect its latest versions to be lighter and more creative to stimulate a more realistic experience. On the other hand, the Classic versions are definitely bigger than a regular flashlight. After all, it is made to accommodate a penis that is up to 8.5 inches long. How to spice your moment with this little fella?
Classic Pink Lady Original and Classic Pink Butt
Relive your first time and let your desire drive you into the heavenly feeling with this classic model of Fleshlight. Each timeless model can give you something special and unique without getting into trouble for sneaking your girl after curfew. It has a total length of 9.75 inches and an insertable length of 8.5 inches. All Classic models have smooth sleeves that are designed for those who are more sensitive genitals. This is also a great solution if you want your bed sessions to last longer and improve your performance.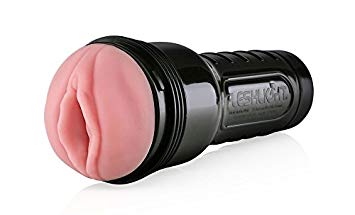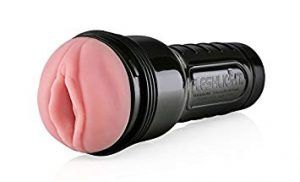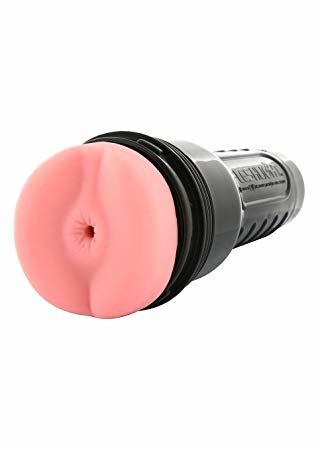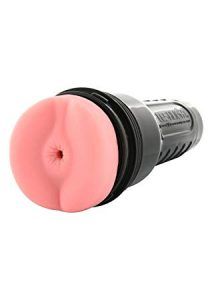 After all, classic makes perfect so this one comes in a complete package which includes:
Black case

Original texture sleeve

Lady orifice

Instructions for its proper use and care
The original Fleshlight line has stood the test of time as the premiere self-pleasure male sex toys. The Classic Lady, Mouth, and Butt designs are crafted from Fleshlight's patented SuperSkin material. These products will keep you happy and satisfied for years whether it is your first time to use one or not. You can even customize your toy which we highly recommend if you're a little perfectionist.
A sex toy with your personal touch can be more satisfying than simply tossing items into your cart. First, choose the color of your Fleshlight's case then, you have to choose your preferred orifice. Do you want the Lady or the Butt? The next is the texture which includes the Original, Mini-Lotus, Heavenly, Destroya, Super Ribbed, Super Tight, Utopia, ad Wonder Wave. To enjoy the feel of a reel vagina, the closest texture we recommend is the Mini-Lotus sleeve.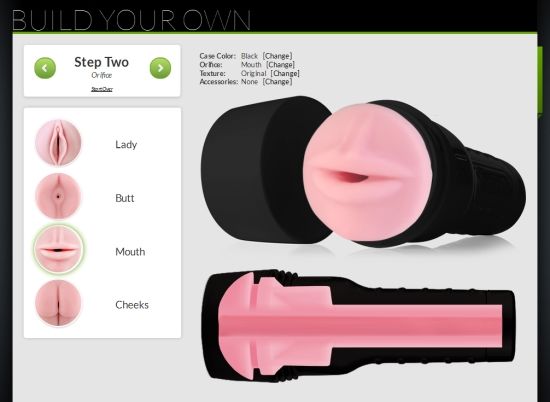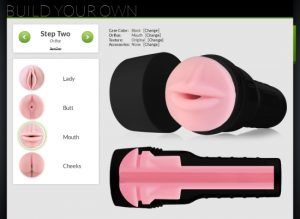 The Destroya sleeve also offers the best sensations as you penetrate deeper. Other sleeves are also fine but their level of intensity seems to be a little lower. But then again, our taste and preference vary so they might feel great on you. You can also add some accessories like the Fleshlight shower mount, Fleshpump, and sleeve warmer if you want.
These are additional sleeve options that are made from real moldings from women's vagina. Not only that, those women who agreed to recreate their anatomy in the closest possible way are not just anybody. They are the top celebrities and influencers that are popular among porn fans across different platforms like YouTube and Snapchat.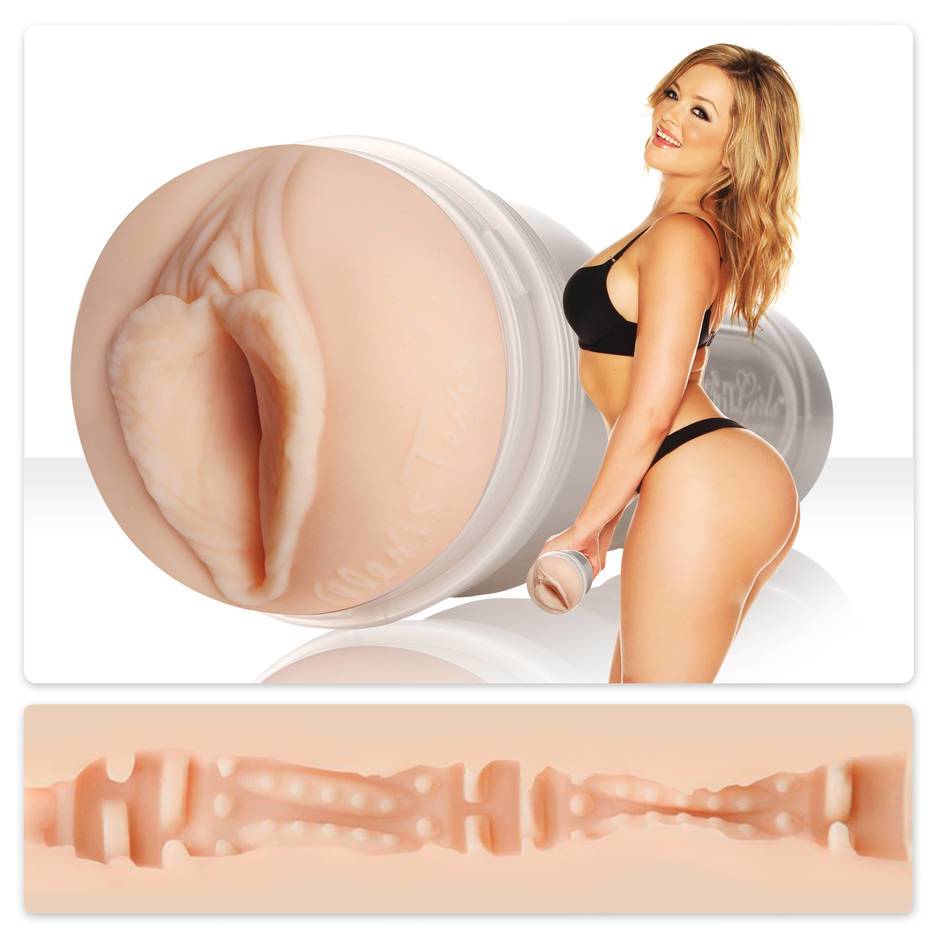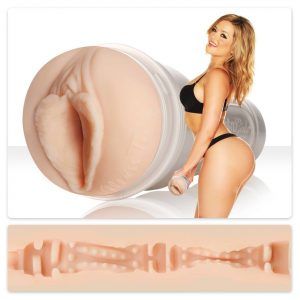 The Fleshlight Girls sleeves include:
Lena The Plug

Riley Reid

Eva Lovia

Dillion Harper

Madison Ivy

Alexis Texas

Jenna Haze

Kendra Lust

Kendra Sunderland

Anikka Albrite

Lisa Ann

Angela White

Nicole Aniston

Andriana Chechik

Brandi Love

Christy Mack

Abella Danger

Jessica Drake

Dominika

Nikki Benz

Elsa Jean

Lana Rhoades

Tori Black

Asa Akira

Janice Griffith

Veronica Rodriguez

Misty Stone

Joanna Angel

Teagan Presley

Kayden Kross

Riley Jensen

Lena Paul

Romi Rain

Riley Steele

Kimmy Granger

Ana Foxxx

Tanya Tate

Abigail Mac

Kissa Sins
Also known as Stamina Training Unit, this series replicates the intercourse which can help you increase your sexual stamina. Also, this can help you improve your performance and techniques while heightening and intensifying your orgasms. With regular training, you will get used to a higher stimulation and become less sensitive. This package includes: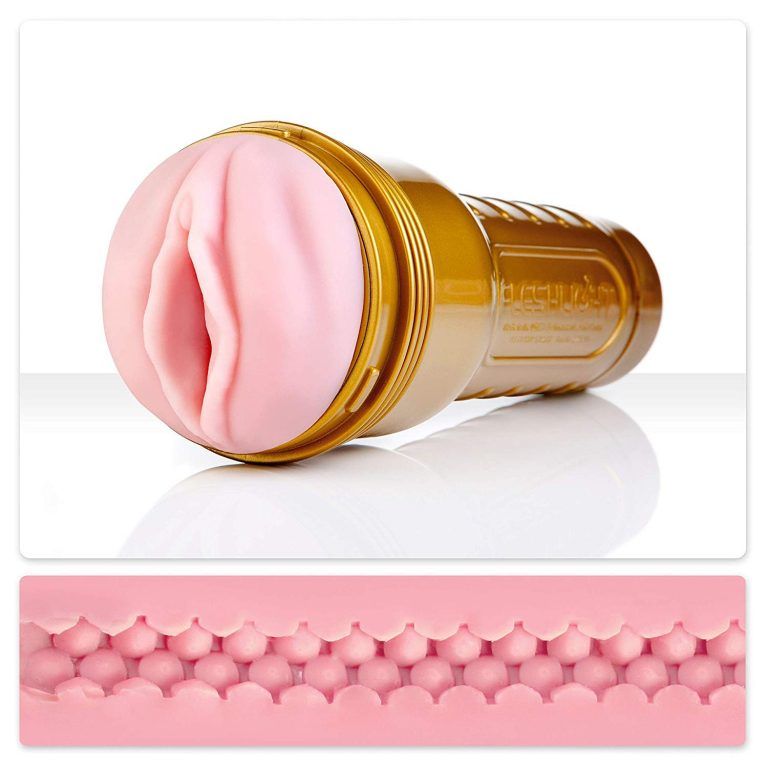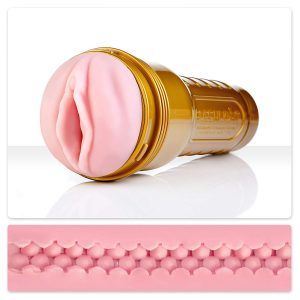 Exclusive gold case

Patented SuperSkin sleeve

Lady orifice

Instructions for its proper use and care

Free e-guide to increase your stamina
This model is the compressed and portable version of the brand's original best-selling Fleshlight male self-pleasure toy. Released in July 2015, the Go is much lighter and easier to carry around. Thus, it is a perfect companion while you're traveling as long as you keep it in a discreet case. It has a total length of 7 inches and an insertable length of 6.5 inches. This means that is also tighter compared with the Classic versions. It is available in 3 models and sleeves which include:
This Go version features a soft sleeve and tight feels similar with the Classic versions. It is designed with a single-handed grip to make it easier and more fun to use. Its package comes with: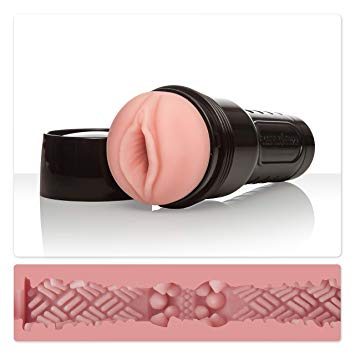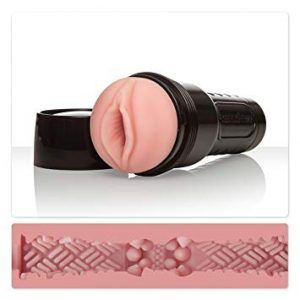 Smaller, lighter and a more compact case

Lady orifice

Patented SuperSkin sleeve

Instructions for its proper use and care
If you're looking for the see-through version of Fleshlight Go Surge Lady, this is it. It has the same feel but with see-through case and sleeve so you know where you're heading down there.
Just in case you're getting tired of pumping the little Lady orifice, you can simply change into this Jolt Butt. It features a Super Ribbed texture which is more plain than the Go Torque Ice and Surge Lady.
This is quite similar to the Go model except for its softer and more discreet sleeve perfect for traveling. It is sleek, compact, and aerodynamically designed to make it easier to store and pass through the airport security. It is smaller than the Classics and its opening doesn't replicate a vagina at all. Its total length is 8 inches and its insertable length is 6 inches. It features body-safe materials that were designed to last longer together with their SuperSkin sleeve which provides a hyper-realistic feel.
This Flight mode has 2 models with a package that includes:
Smaller, lighter, and the most discreet case

Perfect for travel plans

Instruction for its proper use and care

Options to add a shower mount with Flight adapter
Fly under the radar with this sleek and clear sex toy line with an entire chamber of tight pleasure rings. Thus, this is perfect for achieving an ultimate sexual thrill. Just like the Go Torque Ice, this Fleshlight Aviator has a transparent case and sleeve.
This one has a texture that is similar to Destroya that incorporates several bumps, fingers, and ribs. Its texture and a canal width that changes, you will surely enjoy the turbulently pleasurable sensation it can provide. Try this and you'll experience flying to new heights even while traveling on a plane.
Aside from the mentioned models above, there are also the "special interest" versions.
Can't get enough of the Fleshlight's transparent versions? That's not a problem. With all Fleshlight Ice devices, you can always get an eyeful of your self-pleasure to heighten your visual stimulation. If you've never done this before, you might be surprised how much it can blow you away. Aside from the Flight Aviator and Go Torque Ice mentioned above, this series includes:
Ice Butt/Ice Lady/Ice Pure
These three versions have the same total length of 9.75 inches and an insertable length of 8.5 inches. Except for their specific orifice, these 3 have the same package that includes:
Ice clear case

Transparent and textured "Crystal" sleeve

Instructions for their proper use and care

Fleshlight Freaks
For the line of Freaks, you can choose from various Fleshlights and dildos with monstrous designs. Its feel is quite similar with the Classics with a twist. This series the following:
Made with the highest quality of platinum cured silicone with extreme detail, prepare yourself for this blood-sucking nightwalker. It features Dracula's centuries-old cock that is 7.5 inches long with 7 inches insertable length excluding its balls. Its circumference at the base of its shaft is 5.5 inches.
Calm down now and don't freak out when you hear something about the Yeti's cock! Made with the same high-quality materials as Drac's Dildo, don't expect this to be small. Since this mysterious cock came from a giant creature, it has a total length of 11.5 inches including its balls. Its insertable length excluding its balls is 9.5 inches while its circumference at the base of the shaft is 7.75 inches.
Are you a fan of the Walking Dead? Then this Zombie Dildo might interest you. Don't let the zombies eat your brain by roughing them out of you and aiming for the head. This has a total length of 8 inches including its balls and a 7.5 inches insertable length excluding its balls. Its circumference at the base of the shaft is 5.25 inches.
If you think that Yeti is the biggest already, wait till you see this one. Skip the icy mountains and enter the woods to get this Bigfoot Dildo with a total length of 11.5 inches. Its insertable length is 9.5 inches while its circumference at the base of the shaft is 7.75 inches.
The visitors from outside the earth have finally arrived and you can take one of them to achieve your fantasies. This blue dildo with extreme detail comes with a total length of 8 inches and an insertable length of 7.25 inches. Its circumference at the base of the shaft measures 5.5 inches.
This Turbo model features 3 different entry points that simulate a blowjob. Thus, it provides the most suction power among Fleshlight toys.
Turbo Ignition (Blue Ice and Copper)
Both versions are complete with a non-anatomical orifice as well as an exclusive texture. They are specially designed to take your sexual satisfaction to the next level with a total length of 9.75 inches. Their insertable length is 8.5 inches and they come with an ignition package that includes:
Clear Turbo case

Ignition orifice

Ignition texture

Instructions for its proper use and care
The virtual features of Blue Ice help charge orgasms while the Copper version lets you fantasize an ultimate blow job experience.
Turbo Thrust (Blue Ice and Copper)
Just like the Ignition, both Blue Ice and Copper versions come with a complete non-anatomical orifice and exclusive texture inside. Both also help you boost your ultimate blow job experience with a total length of 9.75 inches and 8.5 inches insertable length.
If you're looking for something more unique that can add some color in your sex life, this might be it! Fleshlight Sex In A Can is a line of discreet but fun sex toys. Besides, who would have thought that Fleshlight would also use a can to market their funny toys? For generations, O'Doyle Stout has been known for offering the same brewed recipe that Mr. O'Doyle created himself. So, give yourself a break and let the Irish guide your powerful hand on experiencing a heightened self-pleasure.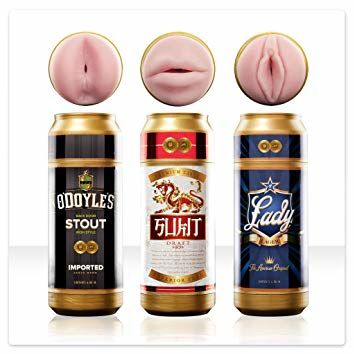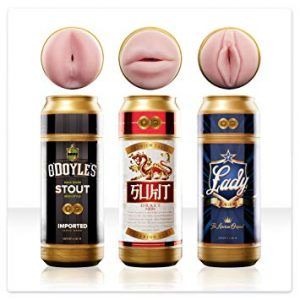 It provides a lifelike feel with a total length of 8 inches that has withstood the test of time. It features an exclusive "Mini" Butt orifice and a Mini-Forbidden texture that other Fleshlight products don't have. It comes in a Sex in a can: O'Doyle's Stout case.
Fleshlight Quickshot Series
Can't fit in an entire can or flashlight-looking toy in your bag? No worries since Fleshlight got you covered with its Quickshot's line of portable and discreet toys. It features an unobstructed exit point which makes it the smallest unit. It is open on both ends which remind us of a doughnut. It is a great tool to heighten stimulation for both couples' oral play and masturbation. Here are some of this line's bestsellers.
This Quickshot model features the most compact sleeve that is lined with thick ribs and bumps. Its steely silver sleeve can amplify your pleasure with endless surprises every time you thrust. Its total length is 4.4 inches and its insertable length is 3.5 inches. Its package includes an open-ended patented clear Super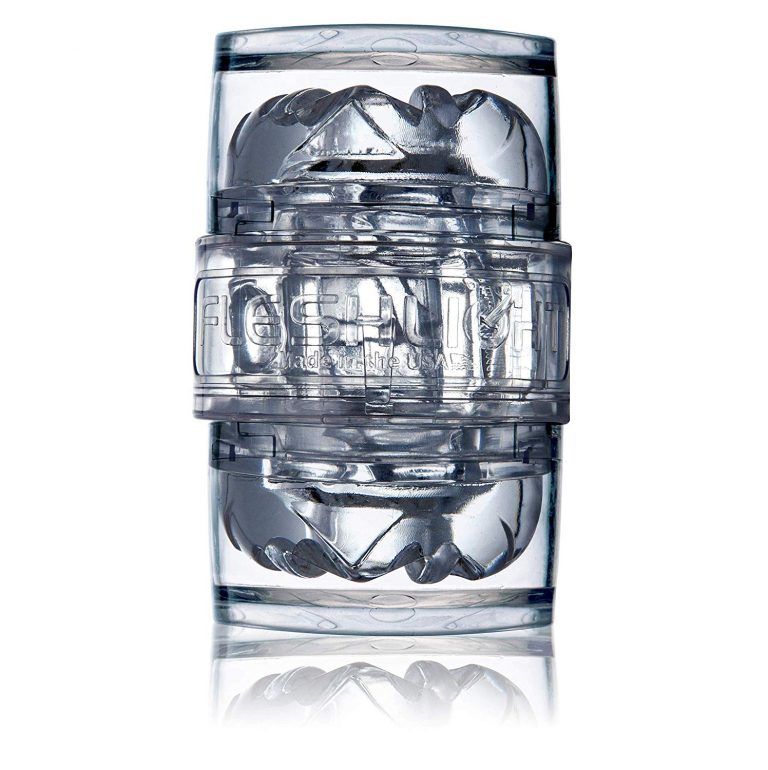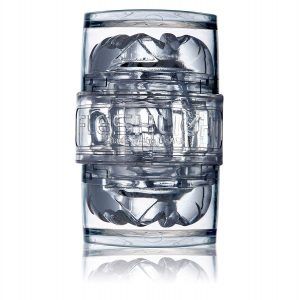 Skin sleeve, compact clear case, and convenient sleeve caps on both ends.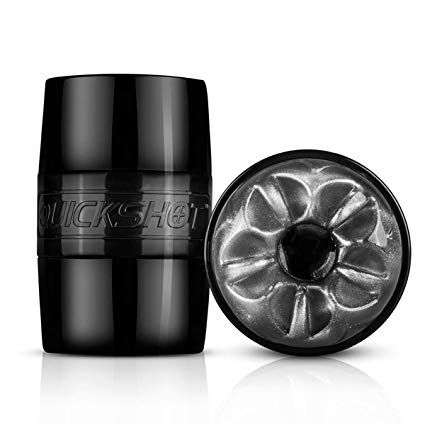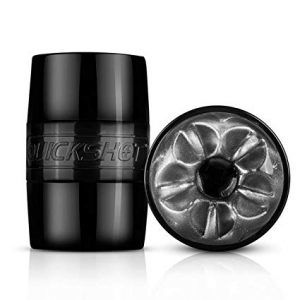 Boost has the same set of features and sensation that you can experience from Vantage. They only differ in color since Boost has a Metallic Silver SuperSkin sleeve. It also has a compact Black case and sleeve caps on both ends for hassle-free storage.
Perfect for all rocket men out there, Quickshot Launch is now available to provide an automated experience with a Fleshlight. You just have to lock your opened Quickshot into its clear cradle and start the Launch using its multi-functional power button. Its light-up rocker switches allow an easy adjustment between 4 variable stroke lengths and speeds. Believe it or not, it can move quickly and make up to 250 strokes per minute! For a more concentrated experience, just shorten the stroke length then toggle through its 3 pleasure zones: shaft, tip, or base.
The universal mobile mount on top of the device gives you an option to view your favorite content. At the same time, you can keep your both hands on the controls. This device can run continuously for an hour when fully charged. You can also use it while plugged into a wall socket to take advantage of the Fleshlight Active Launch Mode. Its package includes the Quickshot Launch, universal smartphone mount, power cable, quick start guide, and instruction manual.
We all know how warmth can bring us a different kind of ecstasy while indulging in our fantasy. Thus, Fleshlight made sure that their Quickshot and other male masturbator devices can remain deliciously warm with this sleeve warmer. This gives your toy a more sensual temperature that can even imitate the feel and warmth of a real-life sexual experience! You'll never be cold again as long as you have this cool upgrade.
Quickshot Shower Mount Adapter
Do you prefer to finish your bathroom business hands-free? Take your sex toy experience to the next level by using this shower mount adapter. Simply remove both caps from your Quickshot toy and screw on the shower mount adapter. Then, screw on the shower mount and attach your Quickshot male masturbator to any flat and secure surface.
Get ready to double up your pleasure by connecting two Quickshot toys! Just use this Quick Connect to double the fun and try different textures at once. Whether you want to enjoy it by yourself or with a friend, it's up to you.
Feel the same sensual SuperSkin from the original Fleshlight with a twist. This provides an additional level of vibrations for a more intense and satisfying experience. This line includes these bestsellers:
Incorporated with vibrating sensations, this Fleshlight line offers additional features that utilize the same sensual SuperSkin of the original Fleshlight. Here comes an earthquake and you will love every single moment of it! Its vibrating sensations can transfer to each of your concentric fingers along the length of your shaft. If you can survive this one, you'll have more courage to face the big one anytime. It has a total length of 9.75 inches and an insertable length of 8.5 inches.
Its package includes a Gunmetal Vibro case, touch texture sleeve, Lady orifice, and 3 vibrating bullets including some batteries. Just in case you run out of batteries, it also includes a pack of 10 extra batteries. Of course, it also comes with instructions for its proper use and care.
Just in case you got tired of the Lady orifice, you can also try this Butt orifice. It offers the same features, sensations, and package as the Vibro: Lady except for its Butt orifice.
Do you need an extra case to keep your extra sleeve hidden from plain sight? Don't worry because Fleshlight also sells a separate case that resembles an ordinary flashlight though it is a little bigger. This features a fully-functional 10 inches patented case. Loosening or tightening its rear end cap adjusts the amount of suction power that comes from the Fleshlight toy. Its removable top conceals your Fleshlight masturbation sleeve from everyone's eyes.
It fits different sleeves with 9.75 inches total length and 8.5 inches insertable length. You can even choose from different colors to enjoy this sturdy and sleek case. There are an available Black, Blue, and Silver cases on the market.
Vibro: Bullet Replacement
This Vibro Bullet is a mini-vibrator that provides intense stimulation when used with the Fleshlight Vibro. Thus, you can improve your endurance and level of stamina while discovering new heights of ecstasy. So, be a boy scout and always have an extra vibrator that you can insert into your Vibro sleeve.
Vibro: Bullet Battery Pack
Don't deprive yourself with unlimited fun whenever you have time. We suggest getting an extra pack of 10 replacement batteries to keep your toy running all night long. These extra batteries will help you make sure that your Bullets last for as long as you need them buzzing. Whether you want to pack your toys for a long weekend or just whirlwind trip, being ready won't hurt you.
5 Reasons to Buy a Fleshlight
Still having second thoughts whether you should get a Fleshlight or not? To help you make up your mind, here are 5 reasons why you should get one for yourself at least:
Simulates the feel of real sex.
Enjoy the moment even if it's just you and your toys. When emergency calls, Fleshlight is always ready to satisfy your cravings. You can even warm it up to make it feel more real while enjoying different textures and styles.
You can use it over and over again without feeling any skin irritation unless you have very sensitive skin. Rest assured, Fleshlight toys and accessories are designed and created using materials that are body-safe.
Provide a variety of options to try.
Feel free to try them all to see which one suits you best. You don't have to limit yourself with just a single sex toy, there's a long list of items to choose from. Fleshlight offers sex toys that come with different textures, orifice, colors, sizes, sensations, and case designs. You can also choose from a wide range of sex toy accessories for a more satisfying feeling.
Be very easy to clean and durable.
You just have to remove the sleeve from its casing whenever you need to clean it. Remove the cap in the end then rinse the casing with water only. Rinse the sleeve well inside and outside. If you're a little OC, you can use an anti-bacterial cleaner specific for sex toys. Never use any kind of soap for cleaning it as it can ruin your toys' material. To dry it, just place it in a well-ventilated place for a few hours or up to 24 hours.
Even though it is made of plastic, Fleshlight made sure that its materials used have the highest quality. Yes, its thick plastic case can crack but it would require a lot of force to break.
Be discreet and portable.
From the moment you order it, you can expect it to arrive in a discreet package. Despite being quite heavy, its simple box comes with each model's complete package and instructions. Once out of the box, you can carry it anywhere you want without being embarrassed. There's nothing wrong with carrying a huge "flashlight" anyway. People won't judge you unless you parade it without replacing its sleeve caps first.
Whether you're planning a local or international trip, you can slip it past the airport security with ease. Not to mention if you go for the Quickshot models which are the smallest units of male masturbators from Fleshlight.
Final Words
Are you having second thoughts about getting this cool toy to pleasure yourself? Believe it or not, having this is just similar with women having one or more vibrators. Besides, Fleshlight is not marketed to make you feel like you're cheating on your partner. If women can be satisfied with sex toys, men deserve something like this too. If you have a wife/girlfriend/partner, you just have to make her understand how it works.
Depending on your creativity, you can even spice up your sex life by using this sex toy. You can offer to use a vibrator on her while you use this Fleshlight with her. It's also a great alternative to stay up a little longer and satisfy yourself if she's already exhausted. If she's already hurting down there, you can give her a break and lose yourself on this. Now, do yourself a favor and take advantage of the satisfying sensation that it can give you any time you like.
Already decided on buying Fleshlight? Try these discount codes and save money!
Use coupon code SEXED98 to get free shipping for buying above $60.
Use DISCOUNT10 to get 10% off sitewide.